Georgian Interiors
1 Day Course
Tuesday 24 June 2014
10.30-4pm
The course will take place at the Chaucer Centre.
Canterbury Rd, Morden, Surrey SM4 6PX
View Map
The Georgian Period steamed from 1714 -1800 in association with monarchs of period named after King George. A time of social reform, regarding the political realm, a campaign for social justice by Robert Peel and William Wilberforce, who notably fought for the abolition of slavery, prison reform and social justice. The grand tour was a part of education for noblemen and aristocrats alike and therefore inspiration brought back to England was truly amazing and the attitude to style was then the grander the better.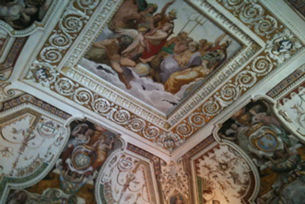 Many members of the aristocracy and noblemen enjoyed the luxurious style of the age ranging from art, fashion, music Architecture and of course furniture and Interiors.The question therefore is how can we share in the magnificent grandeur which was played out during the Georgian period? Design Matters is here to teach you how!! Then Course provides you with knowledge on how to incorporate the Georgian period in the home for your lifestyle.
Learn to create a new look
The Course Covers:
Recognise and Source Georgian wall papers.
Know what colours were in fashion in the home at different times.
Find samples you might wish to use in your own scheme.
Identify which antiques were typical of the period and how they're used in the home.
Learn fabrics which compliment Georgian soft furnishing style. And appreciate well known Architects of this Era.
Make new friends! See the displays, relax with literature, watch demonstrations plus get a free stencil Borders.
Georgian interiors are Style excellence!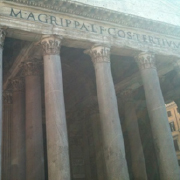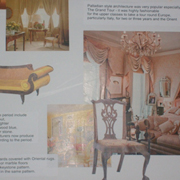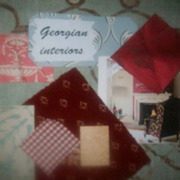 To book a place on the above course simply click the 'Buy Now' button. Payments taken via PayPal.
£60.00
Please note courses are non-refundable but students can sign up on another date for attendance.